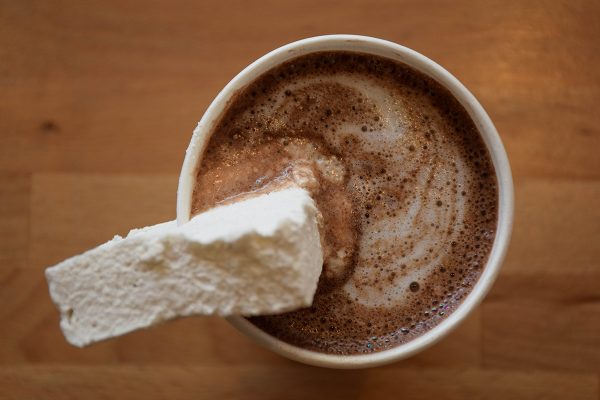 Ahhh sitting by a warm fire on chilly New England winter day, sipping delicious and creamy hot chocolate — can life get any better? While I like to drink hot chocolate year-round, it can really hit the spot this time of year! And guess what — January 31st is actually National Hot Chocolate Day!
This annual "holiday" celebrates the warm and creamy beverage we love to drink. While the terms "hot chocolate" and "hot cocoa" are often used interchangeably, hot chocolate is comfort in a cup no matter what you call it! While it's great to make at home, you should know there are some places in New England that are known as the best hot chocolate destinations. So if you want to take your celebration to the next level, check out VisitNewEngland.com's list:
Trapp Family Lodge, Stowe, VT The charming, relaxing Austrian-style resort setting and spectacular hills and mountains provide the ideal spot for a nice cup of hot chocolate at the Trapp Family Lodge Bakery. Many of you probably know the Trapp Family Lodge as the setting for the Sound of Music movie starring Julie Andrews!
Vanilla Bean Cafe, Pomfret, CT This cozy, casual restored 1800s farmhouse in one of New England's most beautiful small towns offers the ideal place for a cup of hot chocolate. The Vanilla Bean Cafe seems to be an unofficial town meeting place for those that enjoy good conversation and freshly-made breakfasts, lunches and dinners. We don't know what the source is for its hot chocolate, but is it ever good!
LA Burdick, Walpole, NH This is the flagship LA Burdick location, nestled in the downtown of another wonderfully, quintessential small New England town. From the bakery, you can have your hot chocolate in dark, milk or white chocolate. The shaved chocolate and cocoa powder with steamed milk and topped with foam and a spice ball make for an amazing hot chocolate. You can choose from different chocolate sources, too, including Grenedian, Venezuelan, Dominican, Bolivian, Madagascan and Ecuadorian. LA Burdick also has a French restaurant on the premises. LA Burdick also has locations in Cambridge, MA, and New York City, NY.
Perks Coffee House, Norwood, MA This southwest suburban Boston coffeehouse and bakery serves up an excellent hot chocolate — full bodied in an ample serving. The funky, kind of laid-back Harvard Square feel of the place belies its suburban location. Lots of self-perceived cool people here, but also a place where townies like to frequent for some quality high lunches and baked goods.
Caffe Vittoria, Boston, MA This famous and longstanding North End of Boston Italian bakery is best known for its authentic Italian desserts. Coupled with some rich "Cioccolatto Caldo" — hot chocolate with whipped cream as we know it — you feel like you're in the heart of this bustling, fun Italian neighborhood. It's crowded, occasionally brusque and full of character and personality. Back to the hot chocolate, those 21 and older can order their drinks with Bailey's mint and peppermint schnapps or hazelnut liqueur, kahlua & brandy.
Okay and because I live in Boston, I did even more digging to find some of the best hot chocolate in the city. Thanks Boston Magazine for this great list!
1369 Coffee House
Almond Joy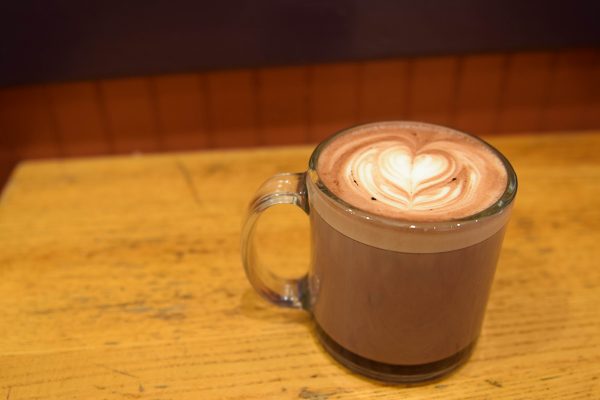 Caffe Vittoria
Cioccolatto Caldo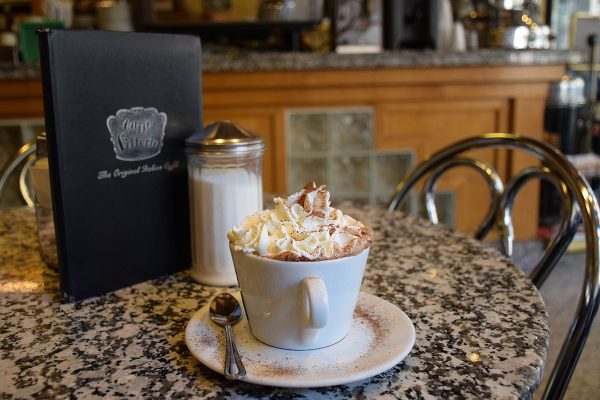 Diesel Cafe
Tuck's Turtle
Flour Bakery + Cafe
Fiery Hot Chocolate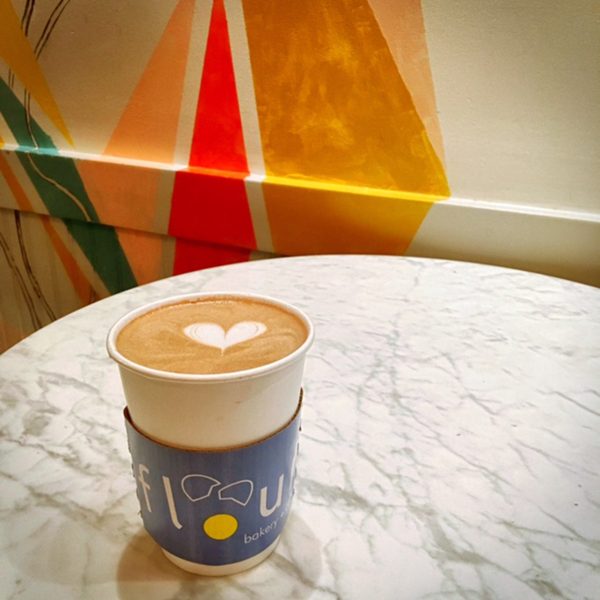 Gracenote Coffee
Hot Chocolate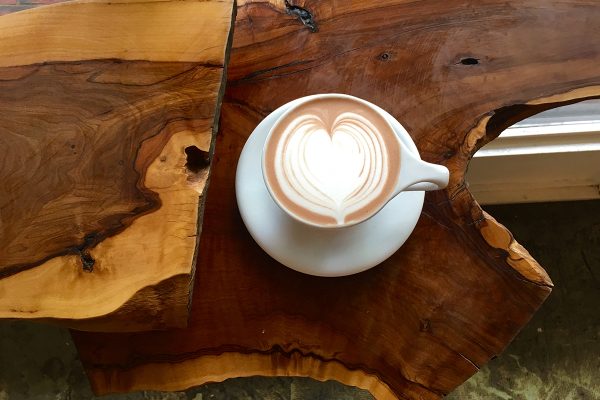 Jaho Coffee & Tea
Red Velvet Hot Chocolate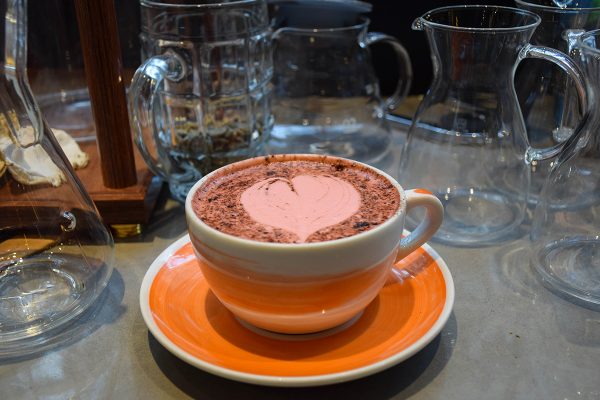 L.A. Burdick
Dark Drinking Chocolate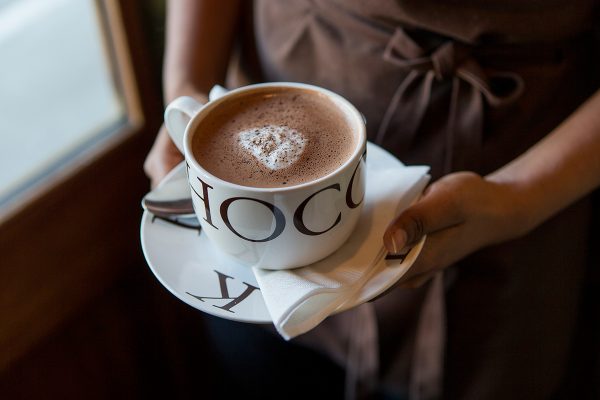 Oakleaf Cakes Bake Shop
Aztec Hot Chocolate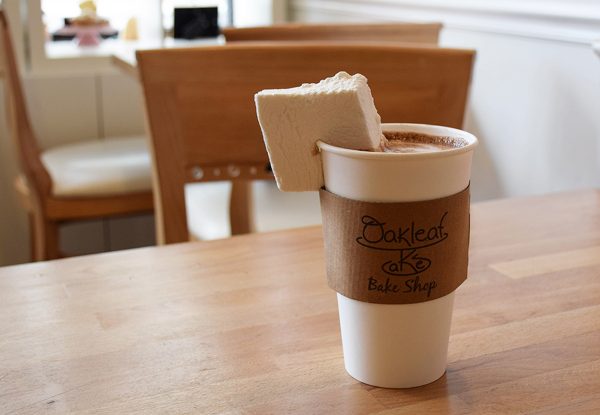 Paris Creperie
Nutella Hot Chocolate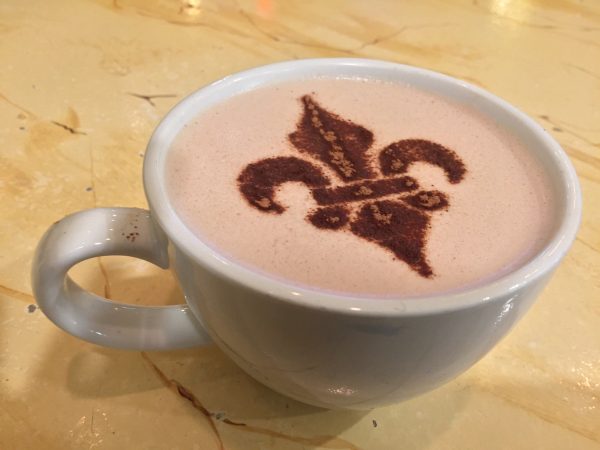 Sofra Bakery & Cafe
Sesame Hot Chocolate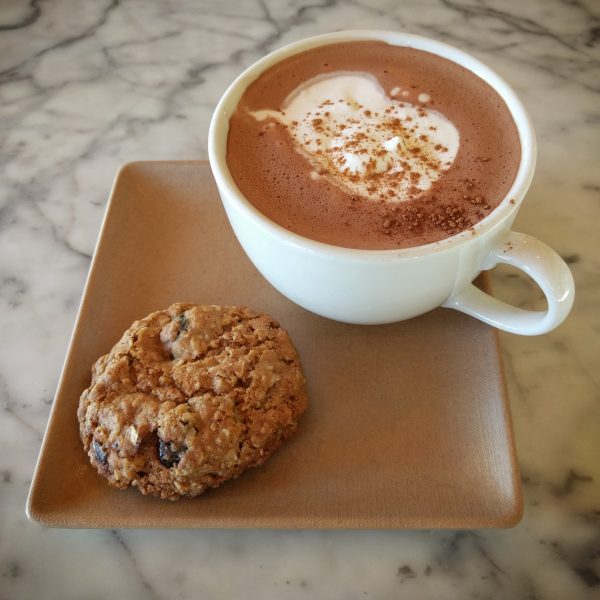 Tatte Bakery & Cafe
White Belgian Hot Cocoa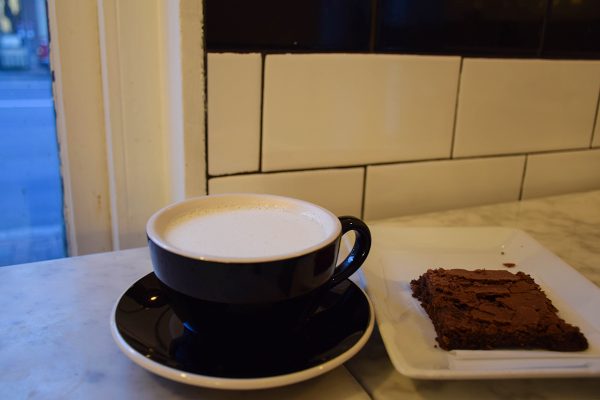 The Taza Chocolate Bar
Create Your Own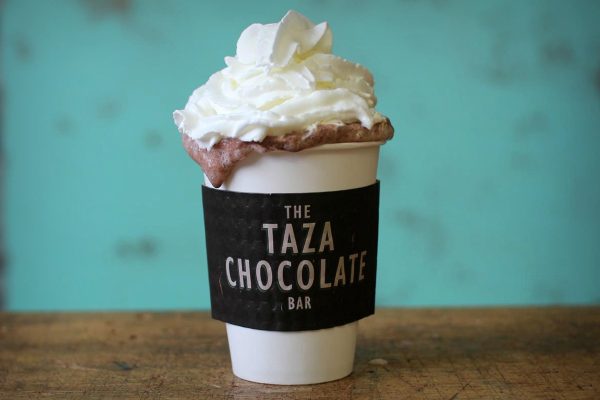 Thinking Cup
French Hot Chocolate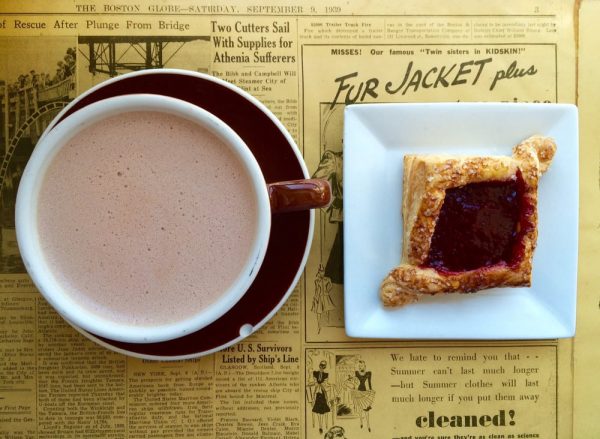 I recently visited Paris Creperie in Brookline and tried the Nutella Hot Chocolate! First off, look how beautiful it is? The taste? DELICIOUS!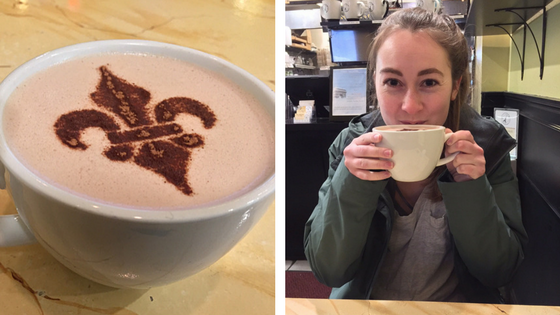 They make the hot chocolate using warm milk on the stove and the hazelnut spread instead of a bar of chocolate. The result is a creamy, nutty, and chocolatey blend, topped with cocoa powder.  You also have the option to add raspberry or mint to the whole concoction. I can't wait to try more places on this list!
Do you have a favorite place in New England for some hot chocolate? Leave us a comment below or on our Facebook page!