June is all about dairy; it is National Dairy Month after all. But for many, dairy isn't a staple in the refrigerator and we need your help this month to ensure it is available to those in need.
Join us and your New England dairy farmers by supporting The Great American Milk Drive at Price Chopper throughout the month of June. The Great American Milk Drive will send 100% of your contribution to your local Feeding America food bank to purchase milk for families in need.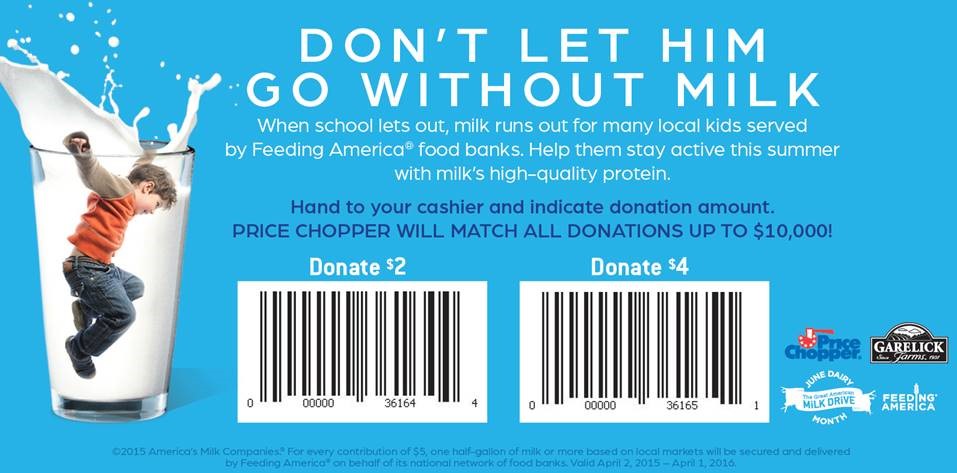 It is simple and easy to donate, just follow these four steps during your next shopping trip & walk out of the store feeling great!
Head to the dairy aisle at your local Price Chopper
Grab a donation voucher to make your $2 or $4 donation
At checkout, give the cashier your voucher
Feel good! You have given the power and nutritional benefits of milk to a family in need in your community!
It's that easy! Price Chopper will even double your impact, matching donations up to $10,000!
We hope you will join us and support The Great American Milk Drive this June at Price Chopper.
Your community thanks you in advance for your donation.