Servings: 16
Skill Level: Easy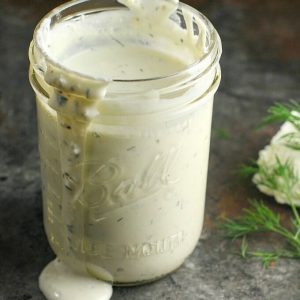 Ingredients:
1/2 cup plain Greek yogurt
1/2 cup sour cream
1 cup feta, crumbled into small pieces
1 clove garlic, crushed
2 tablespoons fresh dill, chopped
1/3 cup lemon juice
1-2 teaspoons kosher salt (add 1 teaspoon at a time, more to taste)
1/2 teaspoon black pepper
2 tablespoons milk (or more to thin to desired consistency)
Instructions
Whisk together Greek yogurt and sour cream. Add remaining ingredients and continue to whisk together until mixed well. Refrigerate until ready to use.
Recipe by Michelle Nahom A Dish of Daily Life