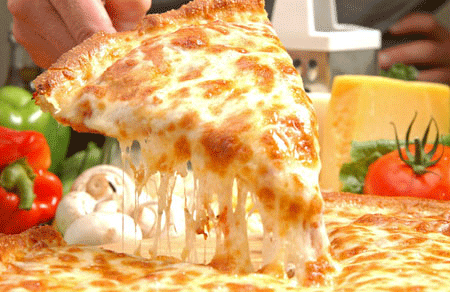 Who doesn't love pizza? It's a favorite staple of American cuisine!  There's New York style: a foldable slice of cheesy goodness. There's Chicago deep dish style.  There's pizza topped with pineapple and ham, named after the great state of Hawaii. The South enjoys their BBQ pizza sauce. California has their own pizza kitchen and boasts a crispy, thin crust. Feta cheese and olives are the signature ingredients to the Greek pizza. And finally, how could we forget Italy's classic margherita pizza with fresh basil and creamy, fresh mozzarella?
But there is one thing missing here in New England – our own claim to pizza fame!  In order to rectify this injustice, we here at Must Be The Milk have launched a regional wide search to discover the quintessential New England pizza. Help us find the pizza that truly speaks to New England by sharing your recipe, style description, photos, and/or toppings at http://on.fb.me/1fQqttU. We will select a winner from each New England state (MA, CT, NH, RI, VT and ME) to win a pizza prize pack featuring Rustic Pizza crust and sauce and Cabot Cheese coupons!). From each of the winners, we will poll our Facebook friends and find the 'one and only' New England style pizza.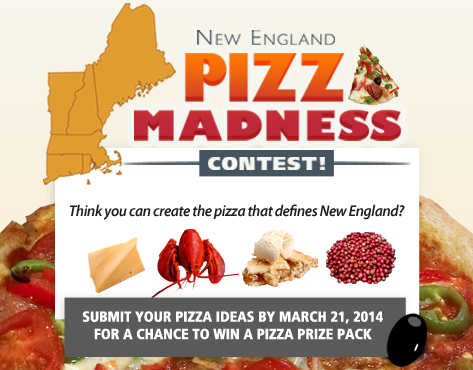 Visit us on Facebook, enter our contest, and show us that you're a true New Englander who is passionate about pizza! Don't forget to share your pizza photos with us via Facebook and Twitter at #pizzamadness and be sure to tell your friends. Don't let New England down; help us find our signature pizza!