By: Carmelle Druchniak
Our friends at Farm Fresh Rhode Island last month offered kids a chance to share what dairy means to them – and the results were colorful, imaginative works of art!
This wonderful non-profit works to promote a local food system that values the environment, health and quality of life of Rhode Island farmers and eaters. It's one of several recipients of 2016 Keep Local Farms funding, and we think the recent contest is a nice example of promoting New England dairy farmers and farms.
Teaming up with Rhode Island Farm to School and the New England Dairy & Food Council, the Farm Fresh folks hosted an Instagram dairy farm contest geared toward middle school students, who submitted artwork, writing, photos or any other type of artwork they wanted to create.
After a week of voting, the first place winner was Casey C. from Joseph L. McCourt Middle School in Cumberland, whose prize was a visit to Wright's Dairy Farm for her entire class.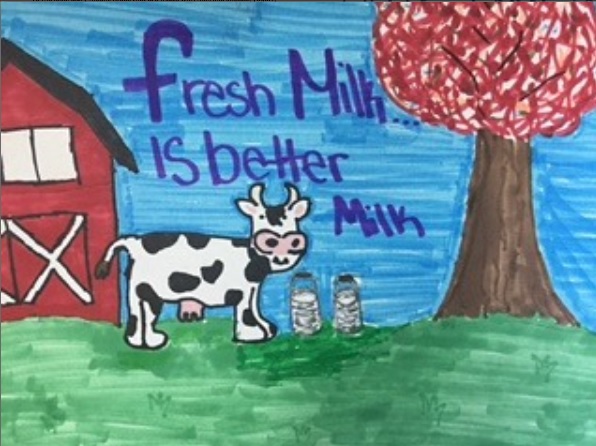 Second place went to Ethan A. from Tiverton Middle School, and his prize was a school visit from dairy farmer Melissa Breene Jordan from Breene Hollow Farm in West Greenwich, and Buddy the Calf (yes, he was a BIG hit!).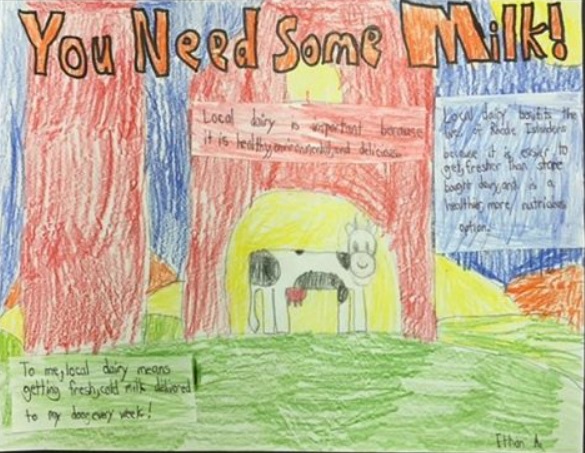 Third place winner Daphne, a student at Del Sesto Middle School in Providence, whose class enjoyed a yogurt parfait and smoothie bar.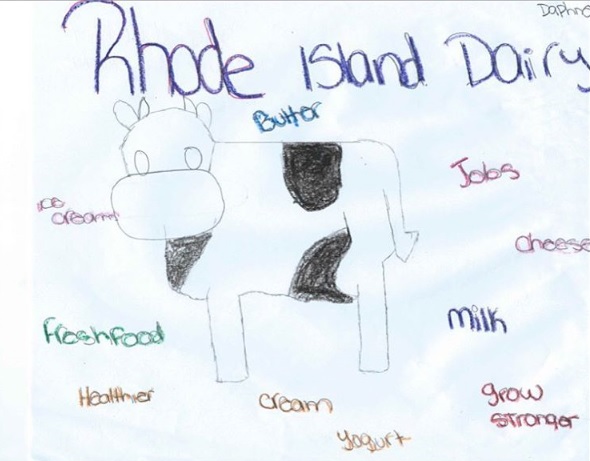 Check out the pictures of all artwork submitted and winners at:  https://www.instagram.com/harvestofthemonth/?hl=en