Yes, it's that time of year again, the chance to make good on all those well intentioned plans. I will exercise more, I will get organized, and I will eat healthier.
Making resolutions turns out to be a tradition with a long history.The Babylonians began each year by promising the gods they would return borrowed items and repay personal debts.  The Romans also began each year by making promises, and a few hundred years later, medieval knights took the 'peacock vow' at the end of the Christmas season to reaffirm their commitment to chivalry.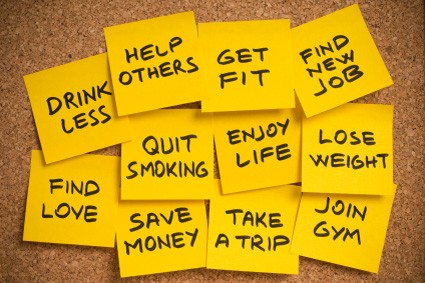 Today, self-improvement seems to be the theme of most of our resolutions. The five most most popular resolutions, according to USA.gov:
Drink Less Alcohol
Eat Healthy Food
Get a Better Education
Get a Better Job
Get Fit/Lose Weight
Haven't we all tried any and all of the above? Sometimes we achieved our goals, sometimes we crashed and burned before February, but it's all about the effort.
In keeping with the spirit of the best resolutions, we'd like to suggest a few of our own, for your consideration for 2014.
Drink more milk – Want to stay in shape? Get in better shape? Milk has just the right mix of carbohydrates, protein, and electrolytes to help refuel, build muscle, and rehydrate your body after a workout. Dairy is an important part of a fit and healthy lifestyle and a nutrient-rich balanced diet. Reduced-fat, low-fat, and fat-free dairy foods can help people get the nutrients they need, while managing their calories in a healthy way.
Thank your local dairy farmer – Think in terms of dollars and cents. Dairies support the economic well being of rural America. Every dollar spent locally by a dairy farmer creates a multiplier effect of more than two and a half times the original dollar spent. The estimated economic impact of the U.S. dairy industry – farming through processing – is $313 billion in economic output and 1.5 million jobs.
Donate to a local food pantry – In these tough economic times, there's a real need to reach out to help others. Hunger in America exists for over 50 million people. That is 1 in 6 of the U.S. population – including more than 1 in 5 children. There are many local organizations dedicated to providing nutritious food to those in need, so find a non-profit soup kitchen or food pantry in your community and drop off a few canned foods and other essentials.
Reduce/reuse/recycle – File this under "be nicer to the planet," and we'll all be in better shape in the New Year to come!
How do you stay committed to your resolutions?