Dairy farmers are an ingenious bunch, and this Earth Day, we salute their efforts to care for our planet.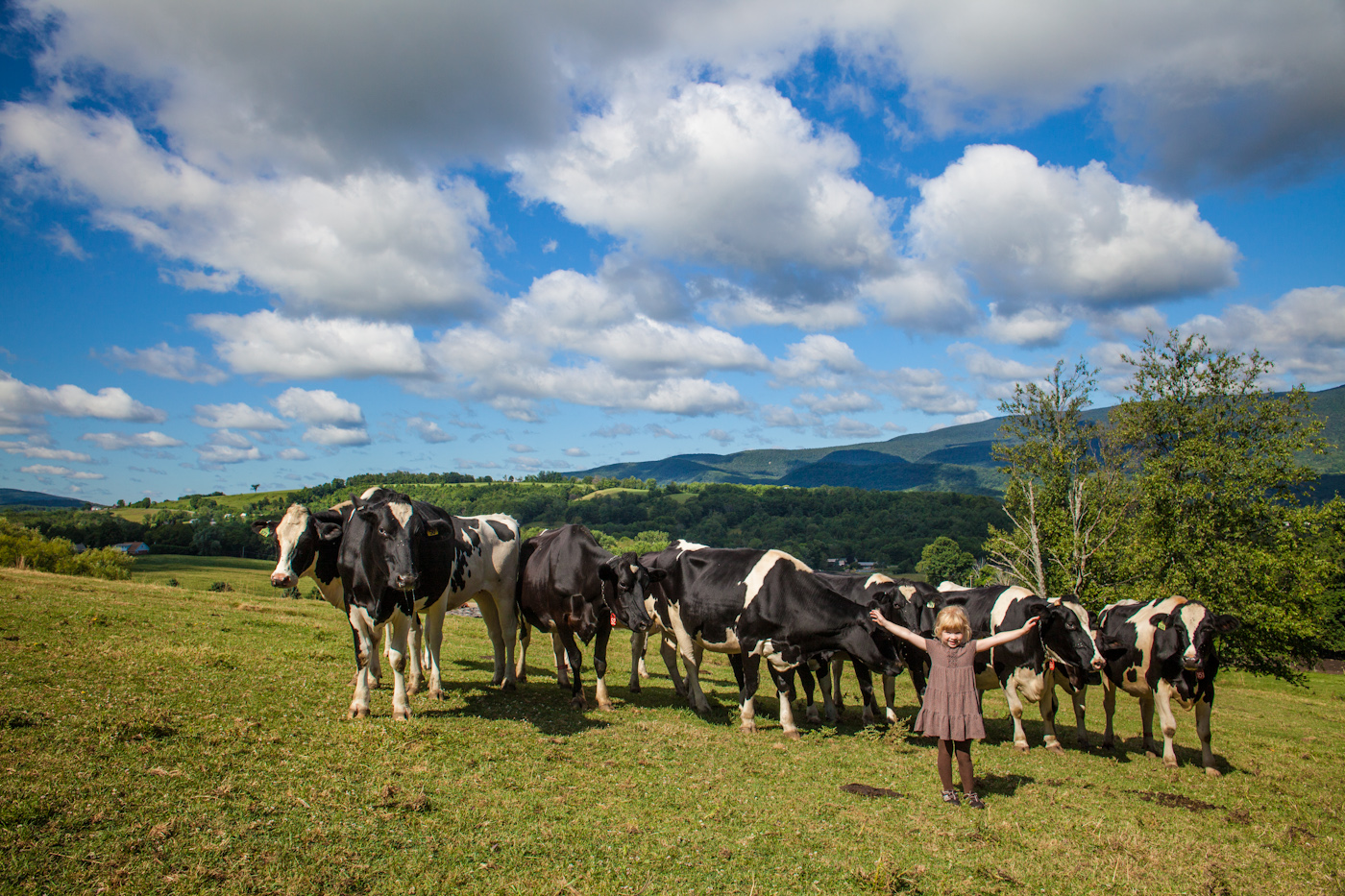 It turns out, every day is Earth Day on a dairy farm! Tending to their herds, cultivating their fields, busy with every day chores large and small, dairy farmers understand that being environmentally responsible makes good sense, since these men and women are so closely connected to the local landscape.
Here are a few examples of New England dairy farms that are 'green' all year long:
Keewaydin Farm in Stowe, VT operates an anaerobic methane digester that helps generate electricity and save the planet. The digester provides two useful by-products: the liquid by-product is used as fertilizer on the fields, and the solid by-product as cow bedding.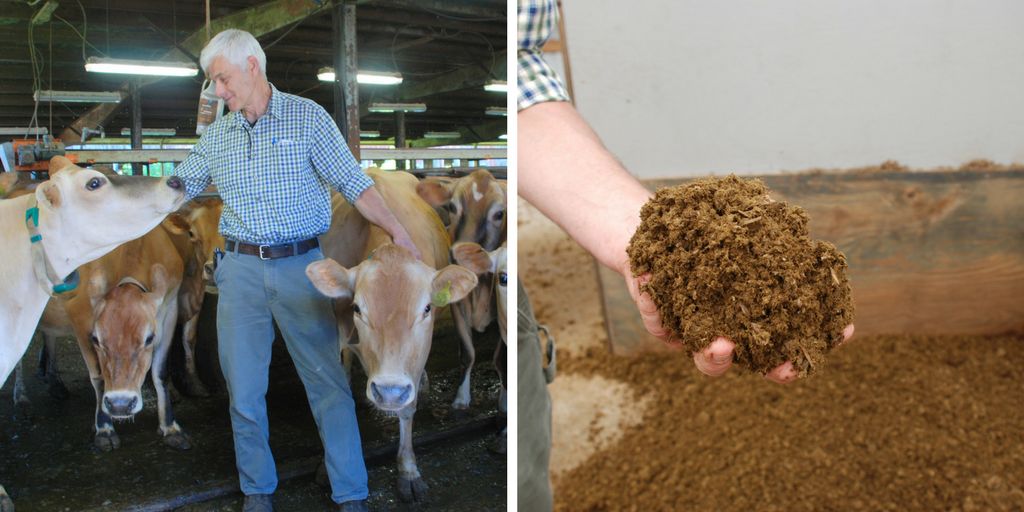 Barstow's Longview Farm in Hadley, MA also has an anaerobic digester. Each year, over 14,000 tons of food waste is put into the digester that blends with the farm's cow manure. The digester removes the equivalent greenhouse gases of three cars per cow from the atmosphere. The renewable energy produced by the digester is sent in the form of energy credits to the Cabot Creamery Cooperative facility in West Springfield, where the farm's milk is processed. This offsets all the energy needed to make Cabot butter.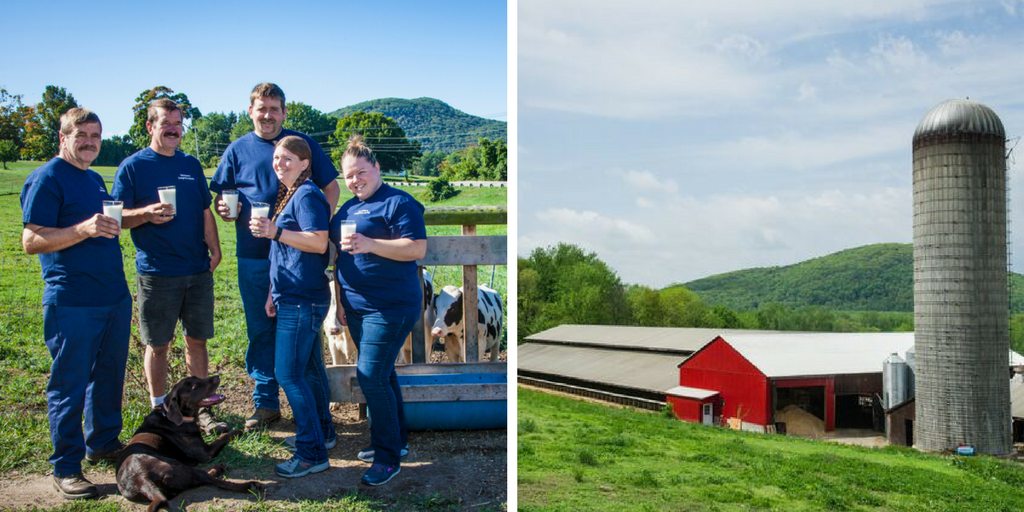 The Escobars, who were featured in last year's documentary on New England dairying, called "Forgotten Farms", milk 95 cows on a 98-acre spread. The couple also rents several parcels of land in the local community on which they farm. In 2005, the state's Department of Environmental Management in partnership with the Aquidneck Land Trust, the Town of Portsmouth, the Nature Conservancy, and the federal Natural Resources Conservation Service acquired the development rights to 75 acres of the farmland, permanently protecting the land from development.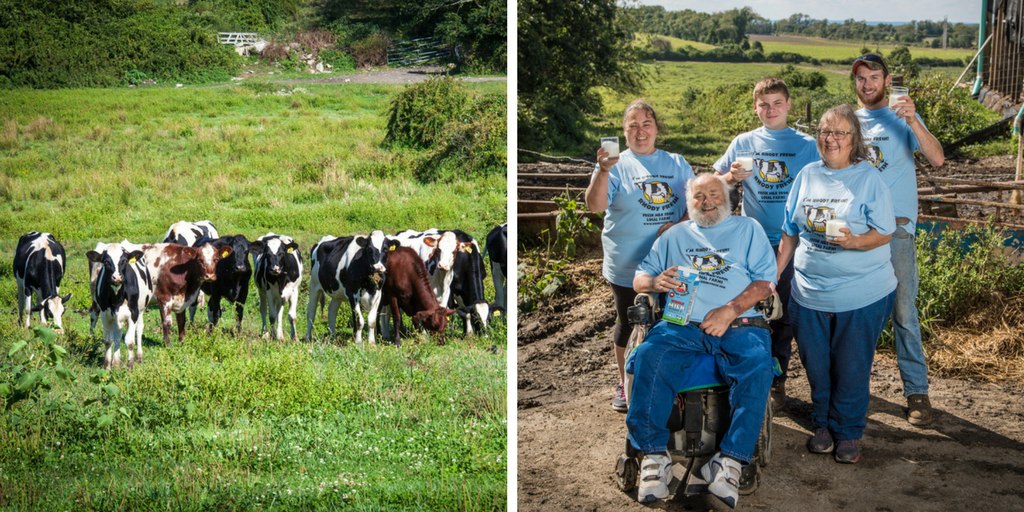 The Erb family owns and operates Springvale Farms and Landaff Creamery in Landaff, NH. This was one of three pilot farms who assisted the Manomet Center for Conservation Sciences in creating an on-farm sustainability assessment tool, called the Vital Capital Index for Dairy Agriculture. This tool allows farms to measure what matters and establish a baseline of sustainability on farms.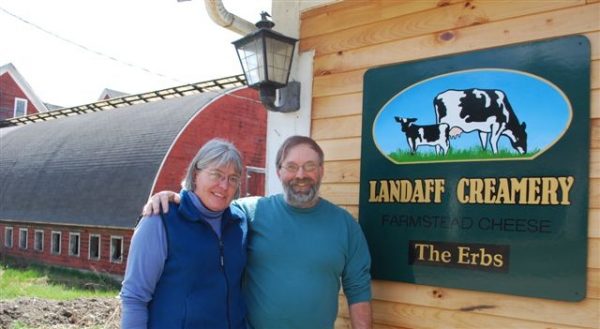 Freund's Farm in Canaan, CT has made its name not only for delicious, nutritious milk, but for CowPots, compostable planting containers made from cow manure.  By figuring out what to do with the tons of cow manure produced by its milking herd each year, the Freunds have taken recycling to a logical next step, and save a little piece of the planet at the same time.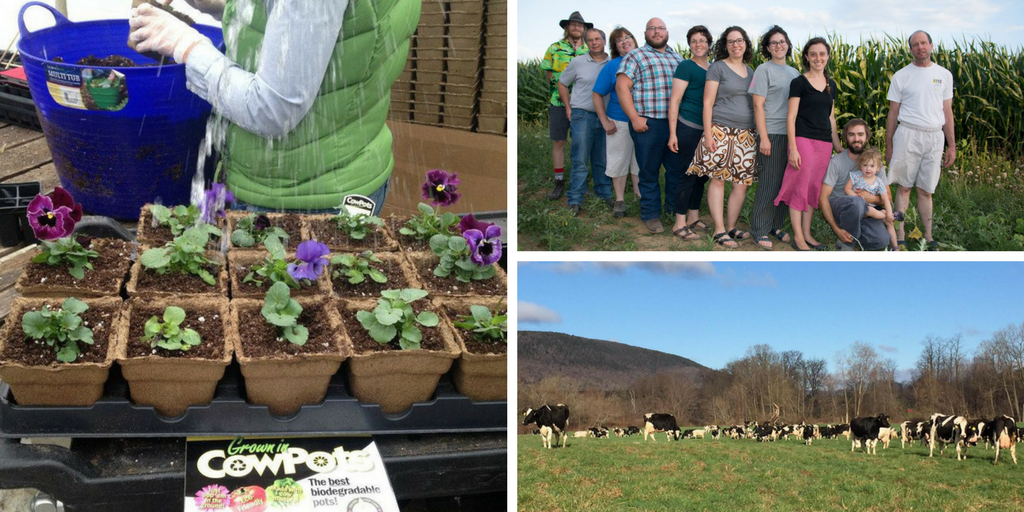 There are so many more dairy farmers across New England innovating and working to best renew, recycle and restore the Earth. We will continue to share these awesome stories with you! Learn more how farmers are saving our soil and water.
Here's two green thumbs up for our New England dairy farmers!