One might think that as we enter fall, all the fun of summer will fade away, but that couldn't be further from the truth! There is so much to see and do this fall and we are excited to support so many of these great local events.
Boston Local Food Festival, September 20th
This Sunday, September 20th, is the Boston Local Food Festival. Visit our booth to learn how the dairy farmers in Massachusetts are producing a high quality food that is not only great for us but is also local! Did you know that it takes about 48 hours for milk to go from the cow to your grocery store?
But wait, there is more! Alongside Feeding America, dairy farmers in New England and across the country, are supporting The Great American Milk Drive and hope you will join them. Learn more about the milk drive on our website or at our booth on Sunday!
The Eastern States Exposition, September 18-October 4th
This week might be the cherry on top of all the fall events because The Big E kicks off this Friday. That's right, The Eastern States Exposition, the largest fair in New England gets underway on Friday, September 18th. Will you be in attendance on opening day? No worries, if you can't make it Friday – the fair lasts 17 days and goes through October 4th. We are very excited for the fair and hope you enjoy our exhibit!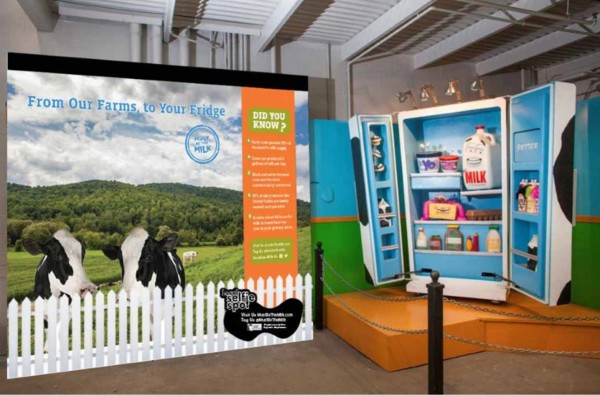 Let's Talk About Food Festival, October 3rd

Looking for something a little different? Maybe you should check out the Let's Talk About Food Festival in Boston on October 3rd. The festival is perfect if you are interested in learning more about where your food comes from, how it is made, who makes it and its impact on our health. Stop by our booth, where we're focusing on food insecurity in America and the opportunities for everyone, from farmers to neighbors, to come together to fight hunger.