Feeling sluggish this morning? Weekday mornings, especially this time of year, beckon us to stay in bed with the covers pulled tight. Getting little ones out the door and ready to go seems even harder this time of year too. There could be another reason why you are feeling sluggish these days. Have you checked your protein intake?
Protein offers a variety of benefits including building lean muscle, keeping you fuller longer, boosting your energy and focus, and maintaining bone health and a healthy weight. Whether you are a mom looking to boost your energy and focus to tackle an ever-growing to-do list or a hard-working dairy farmer beginning your day before dawn and looking to stay fuller, longer, getting the right amount of protein in your diet can help you achieve your goals.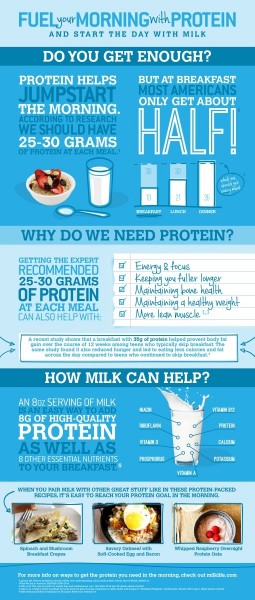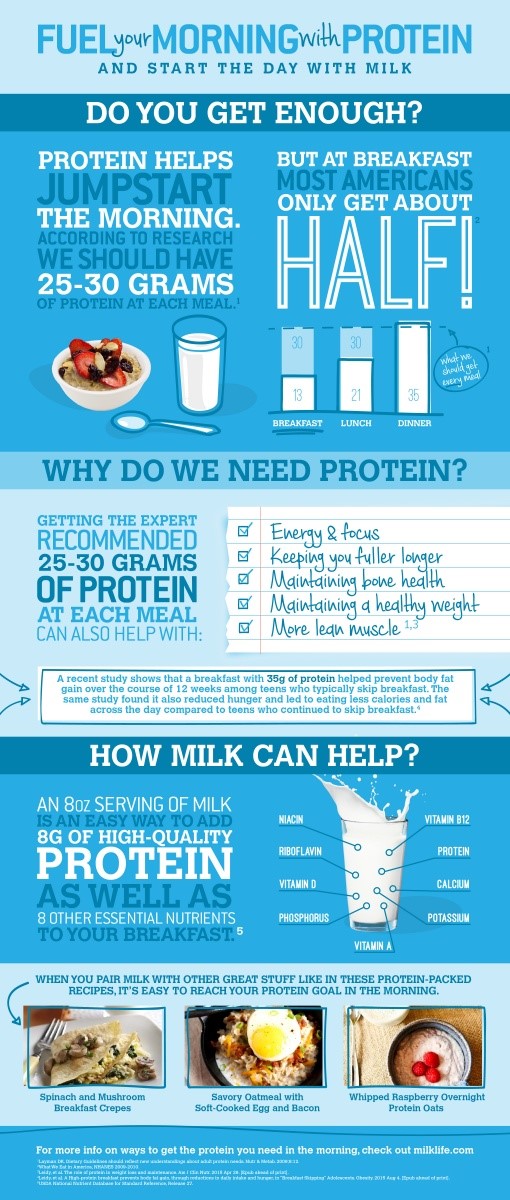 Not sure how to check your protein intake? Here's a tool that can help you learn how much you need. New research shows why we should give protein intake—both how much and when to consume it–some additional consideration. New research recommends getting 25 to 30 grams of protein at each meal. It is a good idea to review your breakfast choices to see if you are meeting this goal, as many people choose breakfast options that are high in carbohydrates. In contrast, many people opt to consume more of their protein in the evening. Although this may mean that you are getting enough total protein in your diet, the body can only use so much protein at a time. If you stretch your protein consumption throughout the day, it is easier for the body to use it effectively.
Once you know how much protein you need, the next step is actually getting it. Though it's not rocket science to ensure you and your family get the protein you need when you need it, it does take a bit of thought and planning. Looking for some ideas? Here's an example of a kid-friendly, protein-packed combo: a breakfast burrito paired with a morning snack of a berry burst smoothie.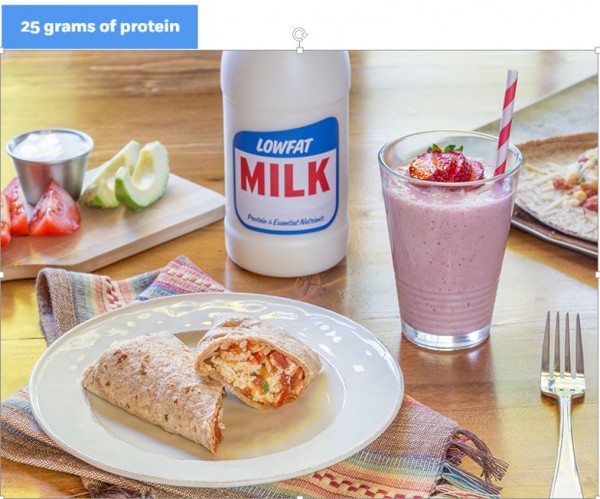 Here's a link for some more breakfast inspiration. How will you get the protein you need?