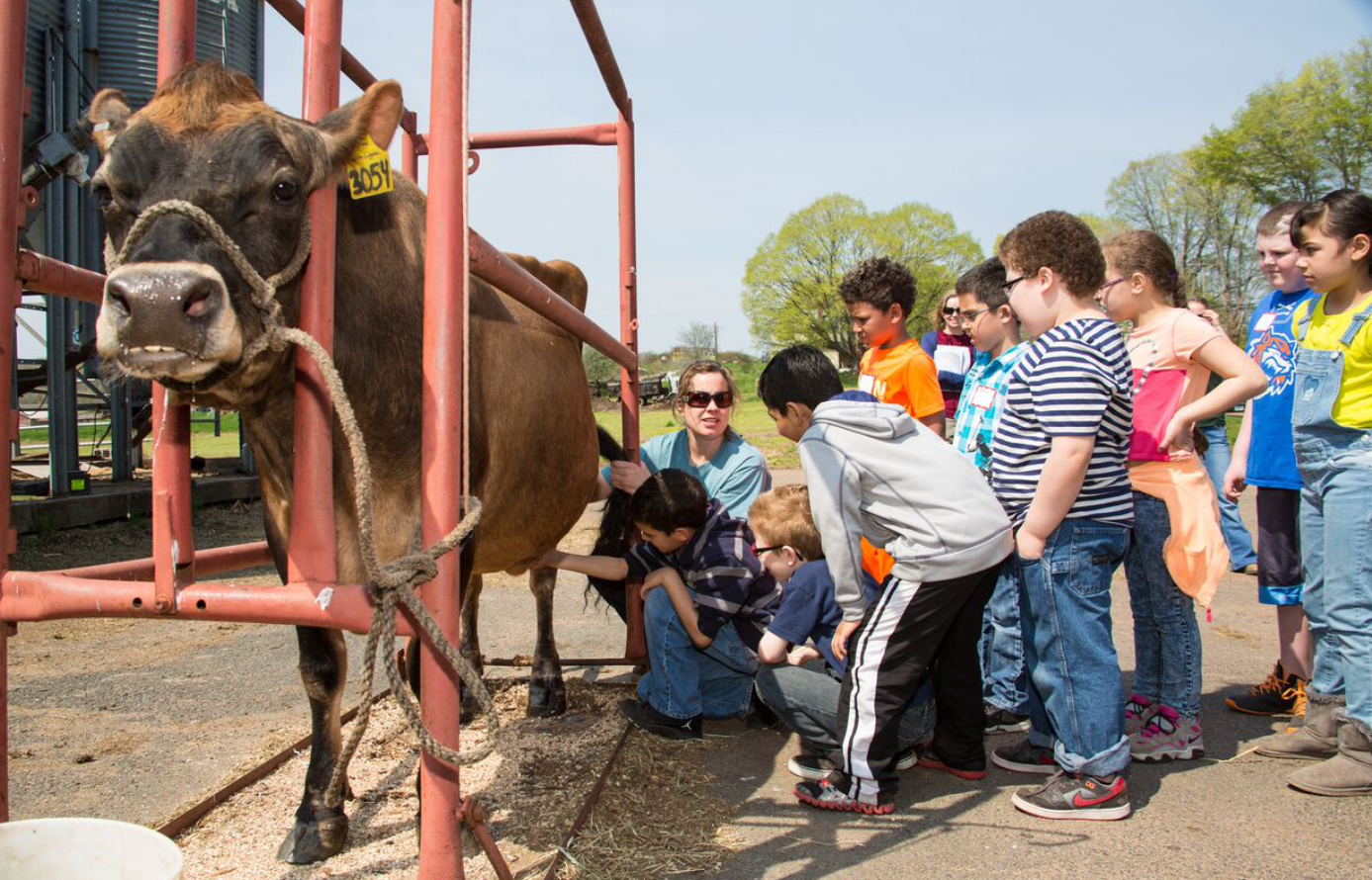 Second graders from Casimir Pulaski School in Meriden got a once-in-a-lifetime treat this month during their trip to Greenbacker's Brookfield Farm in Durham: a chance to milk a cow! For students in Connecticut's congested Meriden area, this was a rare opportunity to visit a working dairy farm. Melissa Greenbacker hosted the tour of her family's dairy farm, which has been in the Greenbacker family since the 1720s.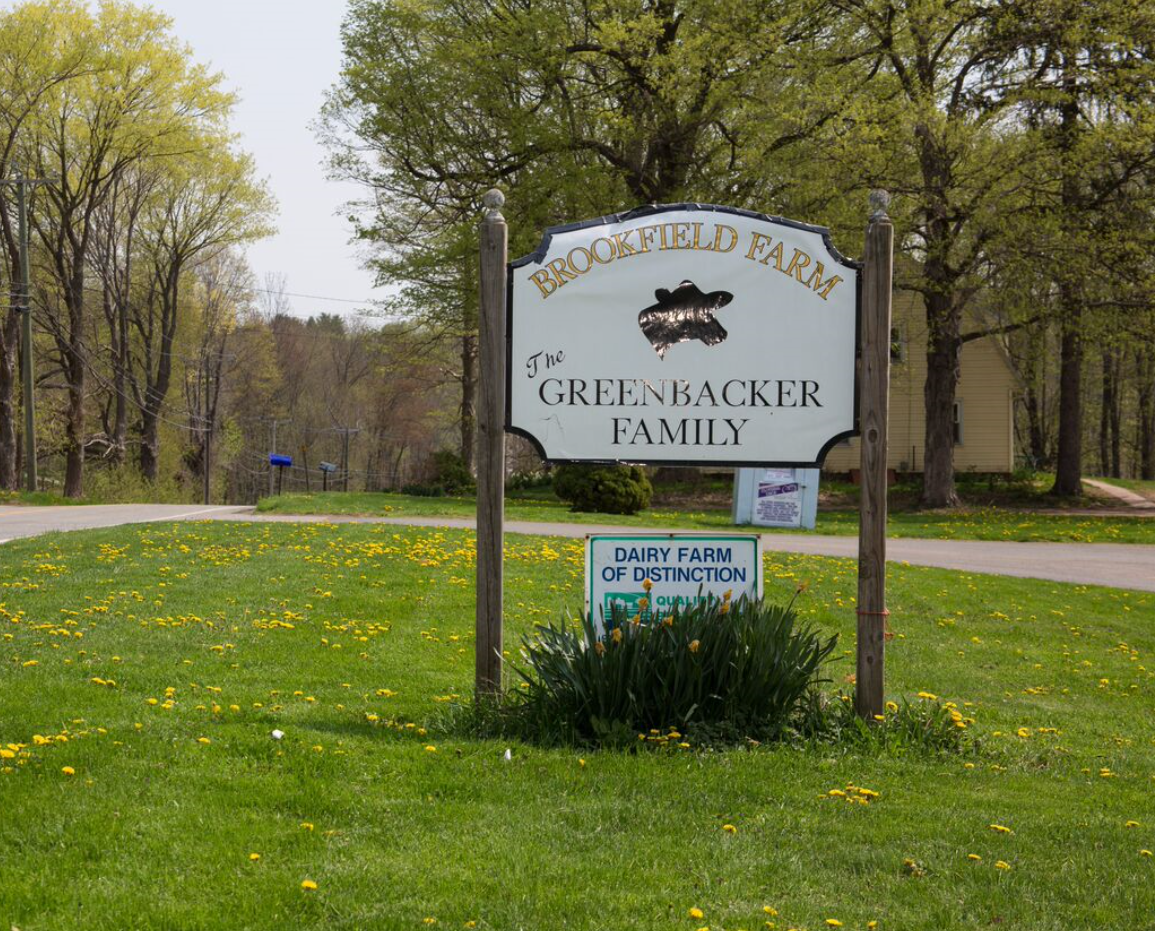 Greenbacker opened up her farm to this group of students because of her firm belief in the importance of people knowing more about their food. "I love tours," Greenbacker says, "they are my favorite part of the job. So many people are not sure where their food comes from, and it is important to give them an opportunity to ask questions."
There was no shortage of questions with a group of second graders.
Are all of these cows girls? Yes.
Are they friendly? Cows have different personalities, some are very friendly, some of more reserved.
How much do cows eat and drink? Cows eat about 100 pounds of food per day and drink about 30 gallons of water.
Can I bring a calf home? Well, the calves have to stay on the farm. . .
The second graders really enjoyed learning about the life of cows and what it is like to be a dairy farmer, and their smiling faces were reflected back in Greenbacker's expression as well. Smiling, she noted, "Farming is in my blood. I knew if I was going to be getting up at 2:00 AM to milk cows, I knew I wanted to have my own farm." Perhaps she inspired some young students to follow her path, or drink their milk, as well.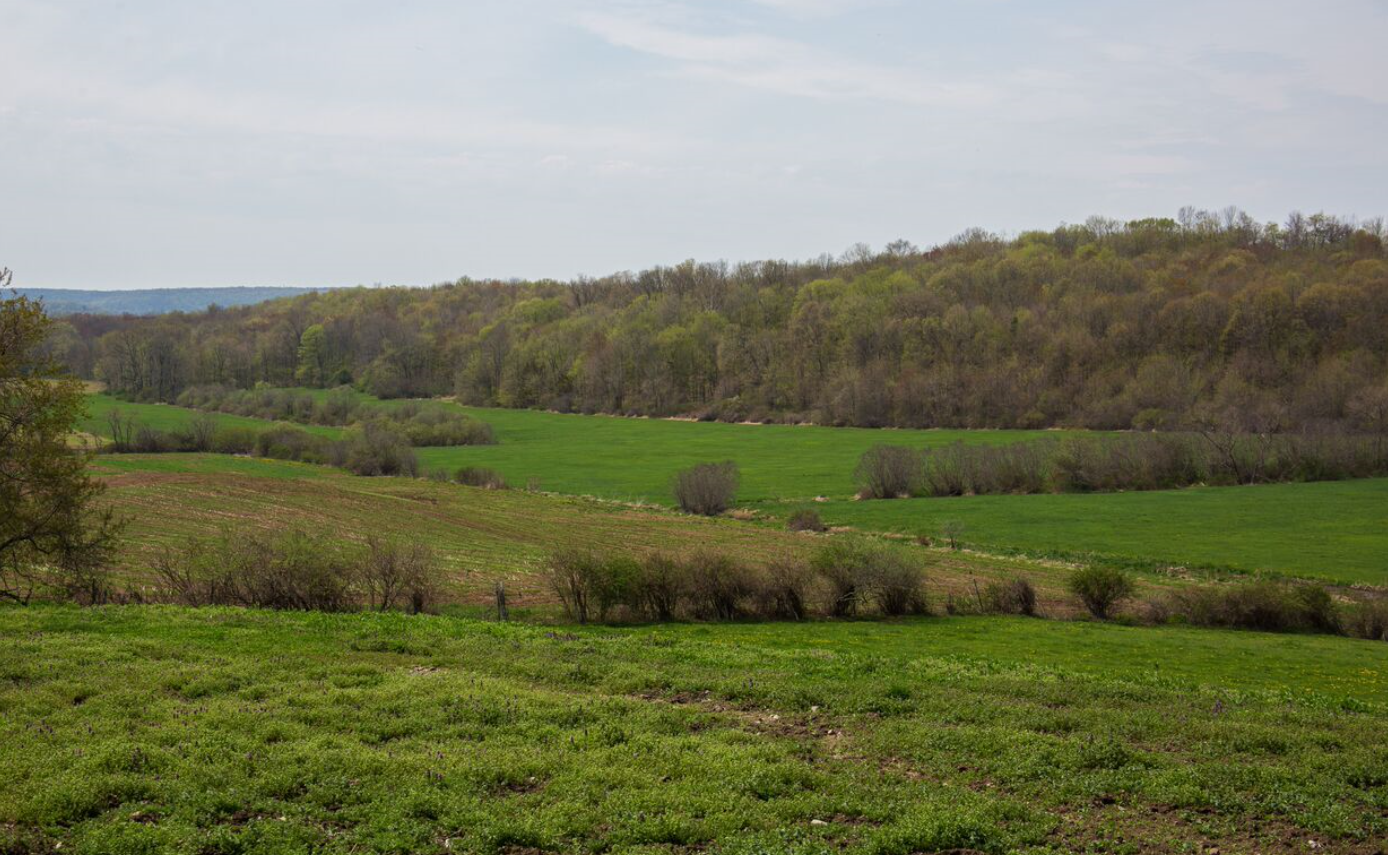 Have you been on a dairy farm? Let us know in the comments.
To learn more about Greenbacker's Brookfield Farm visit: https://www.facebook.com/pages/Greenbackers-Brookfield-Farm/197356840352604
To learn more about dairy farming in New England visit: http://mbtm.launchpaddev.com/