How do you fuel greatness?
Breakfast…the most important meal of the day!
It gives your body the fuel to move through the day, be at your best and feel great!  As a mom, I try to give my girls a delicious and nutritious start to their day, but some mornings just don't present the opportunity.  Thankfully, I have back-up…school breakfast!  The best part is, milk will always make an appearance!
National Dairy Council has published some amazing, kid-approved, recipes for schools to whip up.  These recipes (of course) fit the school meal requirements but you can also make them at home!  I had one of my budding chefs hit the kitchen to try out the Mega Cheese Muffin.  With a wee bit of help with the oven, Kaela had these baked in a jiffy.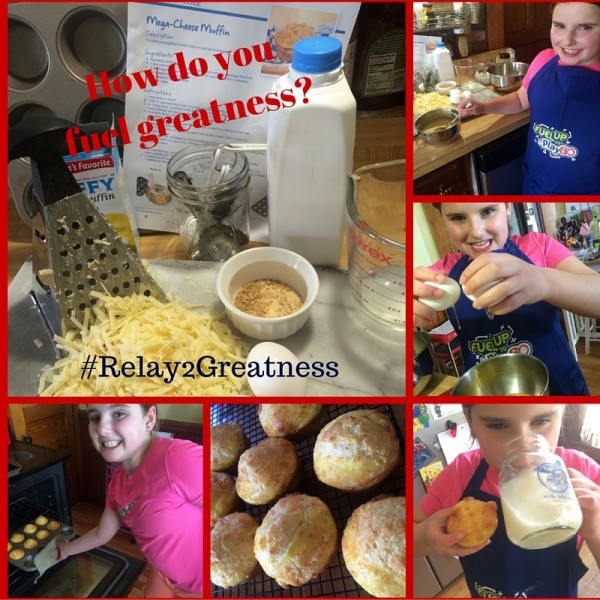 Check out more recipes:
We want to hear how your family fuels greatness! For every breakfast picture posted using the hashtag #Relay2Greatness in March, New England dairy farmers will contribute $1 toward breakfast grants (up to $100,000 total) for schools across New England.
Here's how you join the relay:
Take a picture of your breakfast, "pass the baton" to your friends by tagging them.
Be sure to use the hashtag #Relay2Greatness.
Share your breakfast on all your social media channels! (selfies encouraged!)
Check out some of the awesome posts people are sharing for #Relay2Greatness!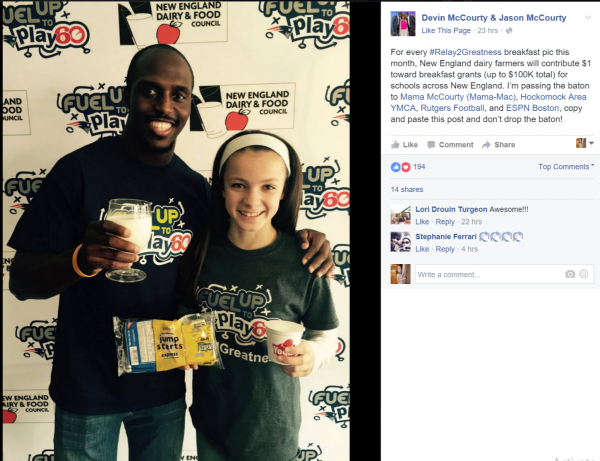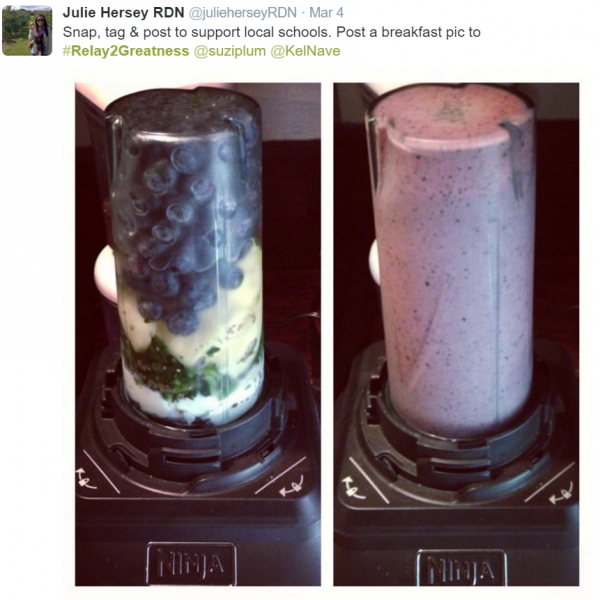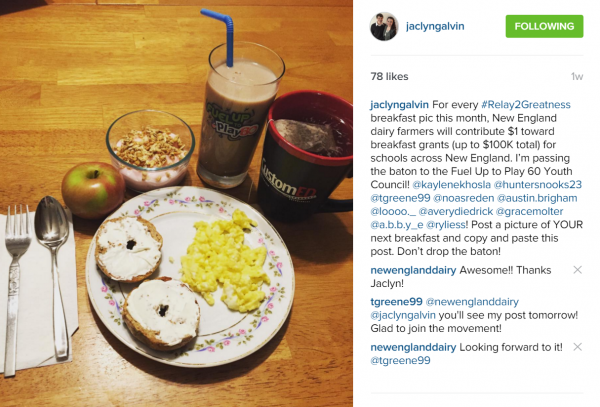 Student success starts with school breakfast. Don't drop the baton!